Look what we sneaked on online while you were sleeping on Hallowe'en ….
… opening groove … miscue ….
… opening groove … miscue II ….
…. opening groove …..
Apologies if this special edition of 'look what we sneaked …..' doesn't scan well or at best appears to be written by a doppelganger with little clue for the fine art of writing or the appreciation of sound, truth is we've been furiously running to a fast approaching witching hour deadline trying to get this nailed, matters not helped by the unwanted acquisition of an ear infection and a laptop that sees fit to dump our files in the strangest of places without so much as a 'hello, here's a little clue for you'. In truth it wasn't meant to be this big, it just grew and grew, so apologies to those who we never got around to actually hearing and have been summarily cast off with a 'thought you might like this link'. Anyway, after this, matters return to normality with mentions for Zianni, Weddoes, yellow6, a year in the country, front and follow, timemazine – which just arrived and looks – WOW. As ever records, complaints, records, comments, records, observations, records, recommendations and records happily welcomed – see previous missives for contact details …..
… within …. Aetheric, max von sydow, jeff alexander, Alfred Hitchcock, Donovan, john carpenter, alan Howarth, Fenella fielding, the man in black, dracula, the heartwood institute, steve king, kip tyler, the moontrekkers, the zanies, the deadly ones, the swanks, Lee Kristofferson, lord dent and his invaders, lavern baker, round robin, the brian sisters, louis Armstrong, eartha kitt, microwave radiation victims, Crack Addicted Prostitutes, Euronyous, Weinstein and the Funky, the null spectre, closed static, lapsis exilis, burning witches, max von sydow, 22 & 8, animo, the may company, zombina and the skeletones, wandering eldar, uovi, alvino ray, boris Karloff, vincent price, Demoiselles, tales of terror, dream division, the night stalker, the man in black, ministry, bestial mouths, Descartes A Kant, doug kershaw, hoof and lap, vows, dazed meadow, gary numan, Daniel j white, aleister crowley, john brothers, fright night, the fog, the magic cottage, record  roulette, rock n' roll rampage, surfcast, finders keepers, big enchilada, cutxcut, retro obscura, Screaming jay Hawkins, the daringers, the naturals, johnny fever, rod willis, fran Allison, the independants, the dwarves, M(69)n, walter lure, the exbats, the fuzztones, Eric Gates and Geno, Harvey mandel, cab calloway, siouxsie and the banshees, dave Edmunds, amphibious man, ted Cassidy, the munsters, al storm, landscape,joel grind, repeated viewing, Espectrostatic, moon gangs, die hexen, autopsies, terrortron ….
Couldn't think of a better way to open this particular shadowy special than with a little mix tape put together by those disciples of disturbia over at Aetheric records, yep the same label that brought us, amongst others, slowthaw, traven and the devilishly dreaded hole house. This near 90 minute sitting cobbled together by the labels head honcho, varies its sonic reach with sinister selections culled from the back catalogues of Nate Young, Amon Tobin, Cadans, fret, Meredith Monk, Pan Daijing, zoviet*france and many more besides, most of which aside, us never having heard, are grinning with a darkening welcome with the occasional visitations of sludge core, drum n' bass, death metal, industrial, glitch dub and frankly out there disquiet impishly serving as chilling curve balls to descend with strange fascination upon your listening space. https://www.mixcloud.com/Aetheric_Records/the-devil-made-me-do-it-a-samhain-mixtape/  
okay I'll admit to a little bit of trickin n' treating afoot here, not Max Von Sydow, he of legendary film lore would have made a much welcome had it were. This two-track shakedown is heading out of the hoga nord imprint, alas already sold out of its 300-wax pressing, it features two devilishly toe tapping subtronic head expanders, with the funk bitten 'insecto' leading the charge morphing seductively amid a woozy palette of tripping kool kosmische tonalities and spacy seasonings into a smoking wigged out freakily fried floor mooching bad boy. Over to the flip, the equally tasty 'cardboard board' serves up more out of body astral tripping grooviness, this un comes traced upon a softly purring and hulking primitive earth beat gouging dimpled in dubtronic motifs and all manner of kosmick murmurings and celestially radiant siren calls. https://hoganordrekords.bandcamp.com/album/hnr022-insecto-cardboard-pope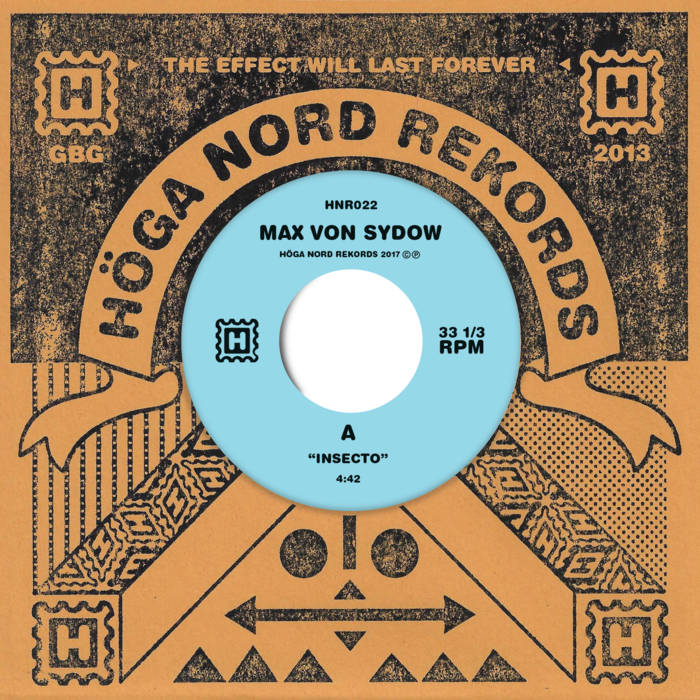 chilling collages from the Whole Damn Town folk, this is 'Hisashi Ouchi's sing-a-long fun time', a strangely ominous and detached sounding collection of edginess by Crack Addicted Prostitutes, Euronyous, Weinstein and the Funky Bunch from off which, we here found ourselves most taken with the track 'Being Forced to watch Stranger Things' which on reflection I can testify of there being far worse things in life to watch such as 'fresh meat'. Anyhow disorientation, despair and oodles of deathly ne'er do welling afoot here on this 9-minute visit to oblivion by way of the macabre passing through madness and unearthly manifestations, a seriously from behind the sofa with the lights on in daytime listening affair. https://wholedamntownproductions.bandcamp.com/album/incomplete-hisashi-ouchis-sing-a-long-fun-time
meanwhile over at the excellently named microwave radiation victims sound house you'll find the disturbed in fine fettle courtesy of a 3-track offering entitled 'Barbara Steele' which being the awkward sorts we are, we've opted to recommend to accompany your darkly deeds 'don't torture a duckling'. What sounds like a primitive torture chamber, only joking, though certainly touched or should that be, gouged in a primitive detailing, this no wave sore thumb shrieks, scabs and scars to a voodoo mantra that builds ever more in tension and discordant fury, something I'd imagine that ought to appeal to those Foolproof Project admirers among you as well as though skirting around the edges of the sonic worlds inhabited by both Anla Courtis and My Cat is an Alien. https://microwaveradiationvictims.bandcamp.com/album/barbara-steele-glows-in-the-dark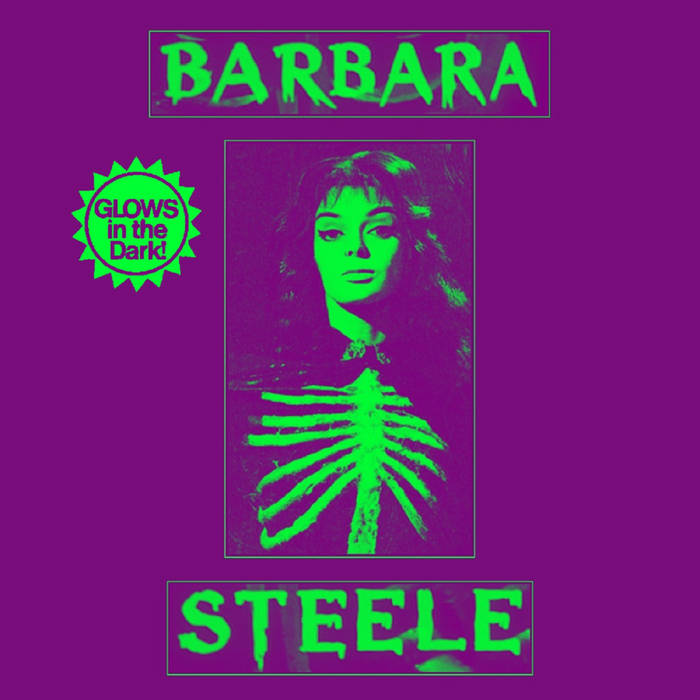 next up, 22 & 8 with a two track set entitled 'Occult', these dudes or possibly dude / dudette –  the information is a little sparse, do a neat line in cinema-scopic chill woven ambience, title track 'Occult' not the dark deeding leviathan you'd expect, rather more a particularly crystalline and stream lined lonesome cosmic traveller silently and sveltely patrolling the deepest voids of the galaxy's oceans, reference not a million miles from an imagining of a star hugging Future Sound of London if pressed to say. Flip cut 'circle master' offers more of the same, though this time shaded in strobes of stilled introspection which at the 2.54 undergo a distinct sea change emerging from its chrysalis shelling daubed in neglect, sorrow and a forlorn isolationism. https://22and8.bandcamp.com/album/occult-ep
I must admit to loving the dramatic sonic sea change occurring at the 37 second mark on 'megami', what first appears lightly toned in Oriental lilts suddenly without warning is beset in a macabre overcasting of mind fracturing disturbia, whereupon an icy spoken word mantra ghosts over to create an oddly chilling aspect to the proceedings that in truth wouldn't look to out of place on one of Biosphere's more darkly manifested moments. Over on the flip lurks 'Friday 13th'which finds itself in some strangely surreal dimension simultaneously linking arms with both Orbital and the Neighbourhood whilst observed from afar by Klaus Morlock. Anyhow this is AniMo and the EP goes by the title 'Halloween 2017'. https://animo510.bandcamp.com/album/halloween-2017-ep
next up, Seattle based the Null Spectre have just released the brooding and somewhat darkly beautiful 'the Darkling Pt.3'. A four track EP shadow lined in waves of quietly graceful dark ambience, the effect both dreamy and insular is best experienced by way of the intimacy afforded by headphones and little distraction from the outside words, for this quartet of suites arrive troubled in a deeply attaching forlorn ache. Truth be told we've been smitten by the parting opus 'beneath the catacombs' a lonesome leviathan surveying solemnly the voids, its opining tones crafted in precision, poise and porcelain effect weave softly stirred crushed vapour trails in its wake, quite immaculate though hitherto emotionally testing. https://thenullspectre.bandcamp.com/album/the-darkling-pt-3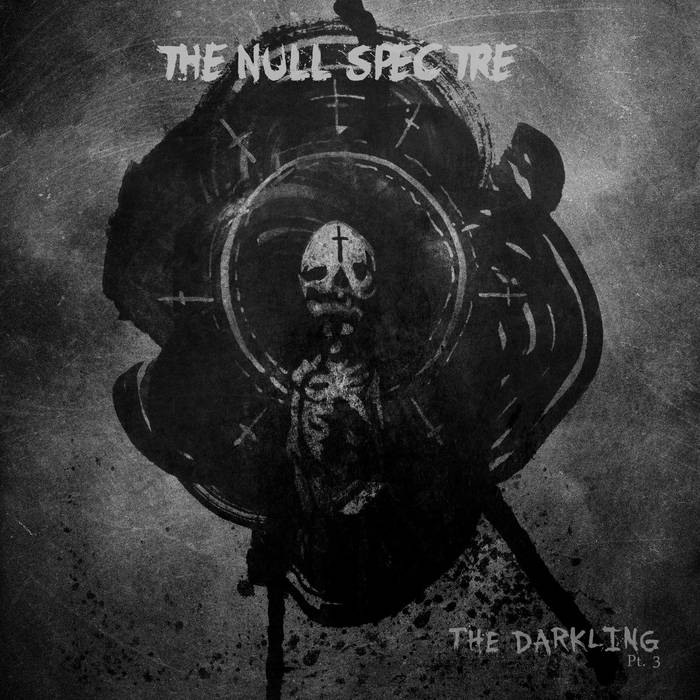 those of you with a memory for such things might well experience flash backs of Brand Violet upon encountering the May Company's superbly slinky b-movie spook-a-hula 'all my friends are ghosts', a nifty slab of creep cool b-movie 50's rock a hula trimmed in oodles of buzz sawing twangs all kissed with an eerily supernatural n' seductive shimmer toning swing that had us half a mind to go rooting out our prized zombina and the skeletones platters of yore. https://themaycompany.bandcamp.com/album/all-my-friends-are-ghosts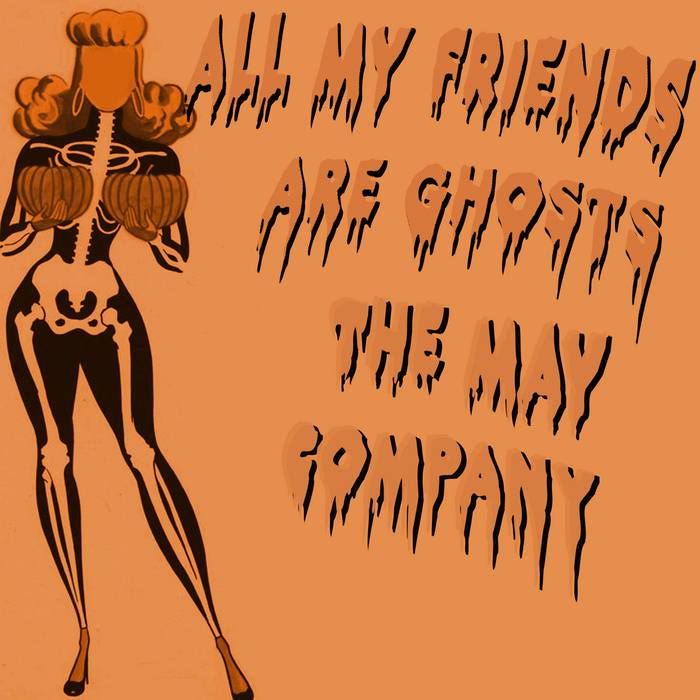 talking of the Skeletone ones ……
here's a little something that ought to prick the ears of those admiring of the strangely ethereal and somewhat out there happenings eking out at disturbing frequency from the Reverb Worship sound shed. In truth there are moments here when Wandering Eldar stumble upon the hallowed mystical ground of the Hare and the Moon, none more so is this the case than on the opening salvo 'blackbird' where to the ominous twilight hum of a ghostly pulsar, strange apparitions shimmer in the shadow lengthening dusk like sirens bewitching with the strangely enchanting choral tones, very Preterite it should be said. Somewhere else there's the beautified seafaring isolation of the uber tranquil 'roving out' calling to mind the much-missed Stylus while the equally entrancing 'Hero' attracts something of a floaty and amorphous grace like touching to its crafted bow. Strangeness aplenty with the passing of 'tally po' – a ghostly narration disturbed and chilling, providing the set with its sore thumb moment. The mood and indeed clouds pass with the coming of the parting 'circles in the sand at Scarborough' – a beautifully woven dream drift that takes the traditional folk structure of 'Scarborough fair' as it primary source and weaves it into a lushly airy ethereal, quite beguiling if you ask me. You can find the 'Wyrdfolk' EP heading out of the Hare's Breath imprint. https://wanderingeldar.bandcamp.com/album/wyrdfolk-e-p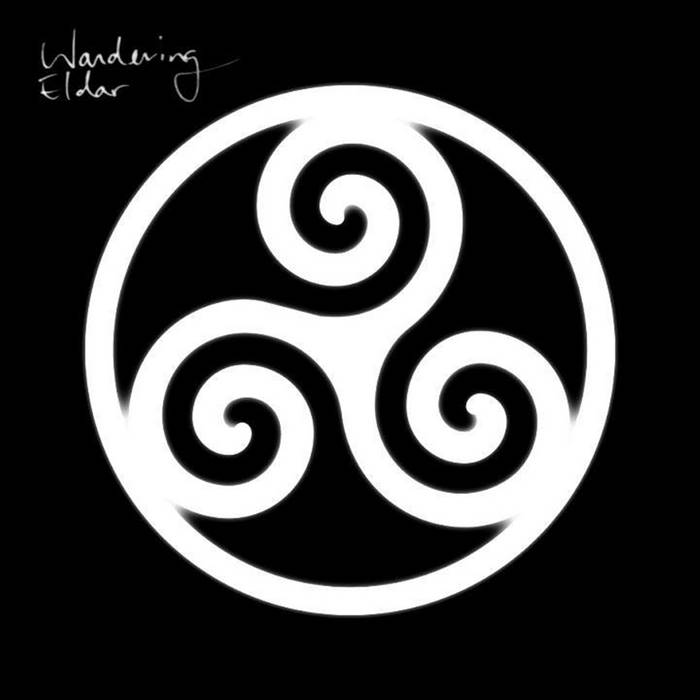 staying with Hare's Breath a little while longer, something they sneaked out earlier in the year by UOVI courtesy of a self- titled full length, from off which we found ourselves suitably serene by the strangely detached oscillating pulsars emitting from the darkly ambi-techno edginess served up by 'haunted circuits' – a true sonic ghosts in the machine mosaic countering imagined hints of a seriously shadowy Biosphere to its coolly chilled mainframe. https://uovi.bandcamp.com/album/uovi  
a break …..
Alvino Rey ……
Boris Karloff and Vincent Price ……
Christopher Lee reads 'the Raven' …..
I'm suspecting that we might be in need of re-visiting this for a closer inspection at a later date, time pressing so on and so forth, the 29 tracks nailed onto this howling inferno of an album – incidentally by Demoiselles and titled 'the imp of the perverse' might well prove to be more than we can chew in one straight sitting, but hell's teeth on second thoughts we'll give it a whirl  Safe to say though dudes certainly know their way around the creating of caustic cauldrons, at once brutal, discordant and delightfully ear damaging, scarcely are you given a clue as to what awaits by way of the opening salvo 'the absinthe drinker' graced as it is in white hot tides of vapour trailed feedback. All that becomes apparent on the skewiff and schizoid white noise scouring of 'El Futurismo', from therein prepare thyself for some sonic sand blasting as these folk reign all manner of aural atrocities upon thy listening spaces, the chilling frantic saw treatments on 'bone', the intensified skree scalding of 'cuts out', the disfigured channel hopping of 'concerto', the insectoid irritation of 'butt plug', Sunday morning home improvements per 'Dean Man's handle' or the insane 'the no-fi tape brigade', all good fun and irritatingly essential if only to annoy disagreeable neighbours. https://rebore.bandcamp.com/album/the-imp-of-the-perverse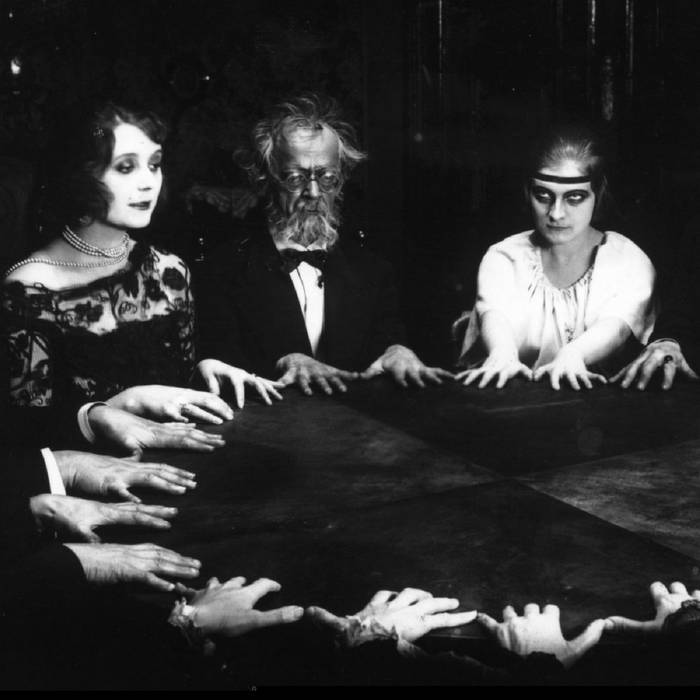 Don't quote me on this, but might these be the dudes being lined up for the next release on polytechnic youth. Whether it is or not here's a rather dandy live recording of the Dream Division culled from the Library in Oxford last Halloween. Entitled 'live from camp arawak' this collection serves as a faithful homage to the iconic John Carpenter with most cuts here being covers of his most famous moments, the stand out tracks being a super sinister and darkly crystalline version of 'assault on precinct 13' and a must hear take on 'the fog' which cleverly fuses in the ghost story to the main titles with chilling though magisterial effect. Also worthy of the entrance fee on their own, versions of Goblin's 'tenebre' and Frizzi's 'Zombi 2'. https://dreamdivision.bandcamp.com/releases
this one comes with a glossy comic, a CD compilation and all manner of blood splatter and hand prints, indeed I think I want one. '#1 of Tales of Terror' should satiate all your spooky desires this coming Hallowe'en, a fourteen-track gathering of folk, some fast n' scuzzy, some just scuzzy, some just fast with the occasional moon howling nod to Tom Waits via Lupen Crook as on Doug Flesh and the Slashers' old school a – roving coffin skiffle shuffle 'something in the shadows'. Those fancying their sounds gouged in the spirit of a manic 100mph Dead Kennedy's might do well to head over to the Probes' blistering 'the Gray Man' while fast n' furious punk ahoy pogoing potency is awash on the rapid fire 'Osceola Wants His Head Back' by Will Brack and the Sacred Ones. That said our favourite moment arrives courtesy of the menacingly schizoid and detuned psychosis stricken b-movie ghoul-ishness of the Gyrojets slasher punk-a-rama 'Ann The Babysitter'. https://talesofterror.bandcamp.com/album/tales-of-terror-issue-1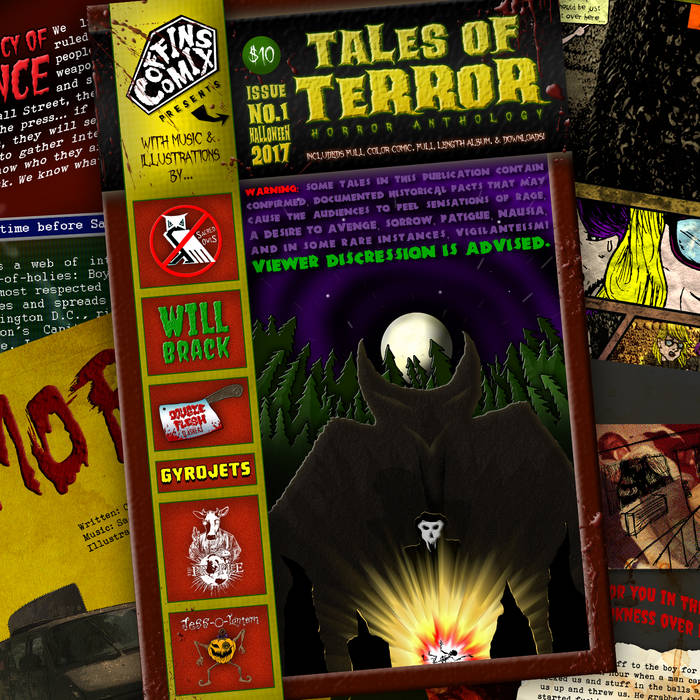 a moment for curio listening, this little gem featuring Fenella Fielding covering PIL's 'rise'- seriously it works ….
we suggest you immediately retune yourselves to the parting cut 'the frost giant's daughter' on this here 5  track behemoth from the Night Stalker's 'night stalker 2' set, a doom draped apocalyptic storm calling wired to the teeth with slavish raptures of stoner riffage which unless our ears do seriously deceive, veers ever so closely in the underworld of the Blizzard of Oz. https://thenightstalkerband.bandcamp.com/album/the-night-stalker-2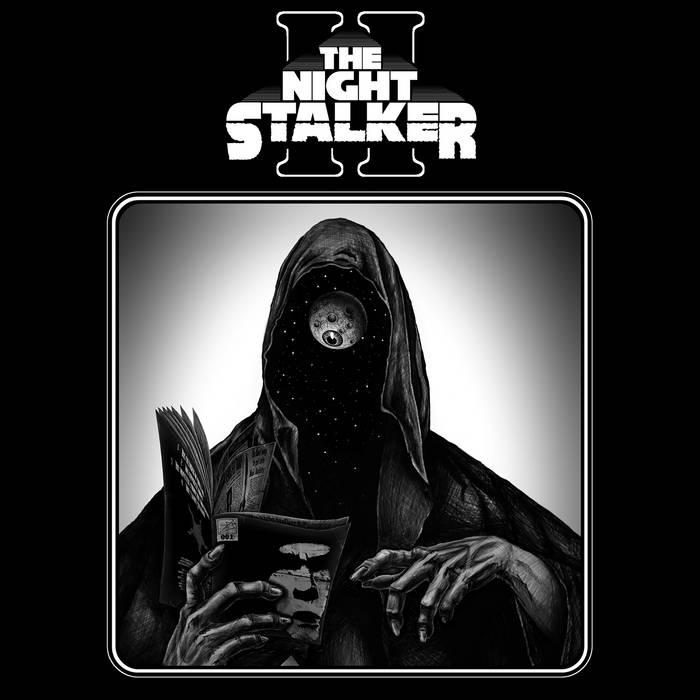 a spoken word interlude, this is a creepy telling from the Man in Black ….
sadly, the info is a little scant on this, but a little something for your Hallowe'en party hijinks, this be the 'Halloween pussy trap kill kill' (OST). A double disc 24 strong gathering of freakish folk populating the grooves with all manner of industrial electronisch and various wayward loveliness, the obvious lure here being the featuring of Ministry's 'every day is Halloween' – a coolly coalescing retro sounding 80's echo that appears to free fall into the kind of terrains once voyaged by Front 242 had they of course been locked in a studio with Arthur Baker on the dials. For us, you can't go wrong with the wilfully erratic and delightfully discordant 'Motion Picture Dream Boy' by Descartes A Kant who on the evidence of this freakishly twisted nugget might in time be our favourite obsession for this honey seesaws between moments of lilting vintage bubble gum pop and ravenous teeth bared frenetic fury. Equally bidding for affection, Bestial Mouths' darkly seductive 'grayed' is possessed of all the tropes and trappings as to suggest it be the discarded love child of an SPK, Xmal Deutschland and Noblesse Oblige tryst. Somewhere else there's the uber cooling supernaturalia of Alan Davey's 'coming up (eyes open)' arriving immersed and chilled in the kind of vintage seasoning that imagines the Villa9 studios folk re-scoring classic Fulci horrors. It's not all shock n' terror and weird manifestations lurking in the shadows, stray over to Doug Kershaw's 'this is the strangest love I've ever seen' for a tasting of finely matured prairie lolloping, in truth alone worth the entrance fee. https://cleopatrarecords.bandcamp.com/album/halloween-pussy-trap-kill-kill-original-motion-picture-soundtrack 
staying a wee while longer with the Cleopatra folk a little longer, managed to root out this rather dandy Halloween mix tape they've cobbled together, the set 14 strong, features the aforementioned Ministry and Bestial Mouths tracks (see 'Halloween pussy trap kill kill'), however it's Hoof and Lap's 'the devil's carnival' that we urge you to head over to first, a glorious weird, warped and wonky sinister shanty that has you imagining a lost Kurt Weill arrangement rewired by a gathering pact of Danielle Dax and Lene Lovich types, a maddeningly impishly macabre Victoriana circus with squirrelling orchestrations that recall Raymond Scott's powerhouse work all ghoulishly at dark play. Also featured here the Vowws' 'losing myself in you' features a guest vocal by a certain Gary Numan who appears to be popping up all over the place these days at a much disturbing rate, this particular cut possessed of a straight ahead strut kissed swing with Numan sounding very – er – unNuman and very lost in the moment. We'll leave this brief visit with a mention for Dazed Marrow's 'too much, too soon' – a shivery psychotronic pulsar cowed by dystopian visions all oozed in a surveillance tech disquiet, very stark and isolationist regardless of the sonic sea change occurring at the 3.10 point wherein everything is immersed in a chilling AI austere.  https://soundcloud.com/cleopatra-recs/sets/halloween-mixtape  
available on a 'name your price' download option, are they daft, this is a superb two-sided mix tape put together by the folk over at Omega Productions, alas with both cuts collectively extending to nearly 90 minutes worth of sounds, in fact you can pick the bones out of the complete track listing immediately posted after this mention. Alas, as said due to time constraints and a harshly looming deadline – witching hour approaches, we've only had time to check out 'side one' and a killer thing it is to, a seasoning of both classic and forgotten incidental and sound track groove from, by and large, flicks from the 70's or at the very least homages to that era. Heavily scented in the days want for exploitation cinema and featuring oodles of electronic montages, here you'll find the likes of john carpenter, lalo Schifrin, goblin and rick wakeman seamlessly rubbing shoulders with the lounge-y easy listening of Alessandro Alessandroni all sumptuously stirred into a sveltely seductive lights lowered and smoky gathering of dreamy noir and laid-back sophistication. http://theomegaproductionsrecords.com/album/the-omega-productions-records-present-halloween-mixtape   
The Burning (The Chase Continues) – Rick Wakeman
The Boogey Man (Version 3) – Tim Krog
Final Exam (End Titles) – Gary S. Scott
Opera (Black Notes) – Claudio Simonetti
Child's Play (End Titles) – Joe Renzetti
Hard Rock Zombies (Angel's First Victim) – Paul Sabu
The Return Of The Living Dead (Surfin' Dead) – The Cramps
A Nightmare On Elm Street 5 (Main Titles) – Jay Ferguson
Solamente Nero (Opening Titles) – Stelvio Cipriani & Goblin
Suor Omicidi (Seq. 4) – Alessandro Alessandroni
Fascination (La Valse Grinçante) – Philippe D'Aram
Faces Of Death (Heart Surgery) – Gene Kauer*
Unhinged (Main Titles) – Jonathan Newton*
"Our Feature Presentation …"
Nekromantik (Pas De Deux) – Lorenz, Kepp & Walton
Maniac (Juno) – Rob
A Murder Collection (Escape From The Peep-Show / The Chase) – Lucas Giorgini
Non Ho Sonno (Death Farm) – Goblin
Cub (Finale) – Steve Moore
Night Of The Living Dead (Main Title) – Various
Madhouse (Opening) – Riz Ortolani*
The Revenge Of The Living Dead Girls (Phantasia) – Christopher Ried
Patrick Vive Ancora (Main Titles) – Berto Pisano*
Burial Ground (Seq. 1) – Elsio Mancuso & Berto Pisano*
Fright Night (Window Watching) – Brad Fiedel
Amityville II: The Possession (Main Titles) – Lalo Schifrin*
Possession (The Night The Screaming Stops) – Andrzej Korzynski
A L'Intérieur (Sara) – Rapahël Gesqua (Rejected Score)*
The Exorcist III (Opening) – Barry De Vorzon*
In The Mouth Of Madness (Main Theme) – John Carpenter
Staying with Omega productions a little while longer, pressed to vinyl and sadly long since sold out, the complete soundtrack to 'Zombie Lake'. Not familiar, okay here's the blurb from the press release …..
'…. this release aims to reproduce Zombie Lake's complete original soundtrack, augmented with the exclusive French audio trailer.
Unfortunately, the original master tapes have been long gone and destroyed. Mixing the 35mm international version print sound tracks with Daniel J. White's library pieces while adding some cult quotes like "Promizoulin" and "Le Lac Le Lac ! Oh Le Lac !", this LP is the one and only way to enjoy Jean Rollin's zombie flick on your stereo.'
Perhaps one of the finest examples where kitsch, exploitation and bad b-movie horror all collide into a film so bad that it's an essential watch. Upon release in '81 it critically suffered, many drawing comparisons to the superior 'shock waves', matters weren't helped when the original director left following disagreements with the distributors, the new director literally given little notice, oh and two competing editors on the set. The story, a platoon of Nazi murdered by the villagers and dumped in a toxic lake, rise from the dead to avenge their death's and go on to drown local skinny-dipping swimmers, so on and so forth. Then there's the soundtrack, accusations aplenty by the critics of the day, that these library pieces had previously appeared in at least four other films. Still, despite all of these unwarranted horrors, we've a sly soft spot for this film, in fact the soundtrack adds somewhat to the legend of the film, in so much as its quite possibly, the most inappropriate collection of incidental music to have ever accompanied a film, I mean to say, the music is faultless, gorgeously floral, a tad bucolic and lilting not to mention summery, optimistic and wonderfully laid back. Contrast this with the gory storyline, the bleakness of the subject matter and almost comic horror oddity of the visuals and you begin to scratch your head wondering whether it was the height of tongue in cheek impishness. http://theomegaproductionsrecords.com/album/le-lac-des-morts-vivants-zombie-lake-the-original-motion-picture-soundtrack  
Depending on which side of the fence you sit, Aleister Crowley will either be known as 'the wickedest man in the world' or held up as an intellectual visionary. Fitting for this particular time of the year, that this most curious of curios should get a pressing. In a twinned edition of 666 in red and 666 in white, rare archive wax cylinder recordings of the great Beast speaking pressed upon vinyl, each copy comes housed in hand numbered silk-screened jackets. https://aleistercrowley.bandcamp.com/album/the-evil-beast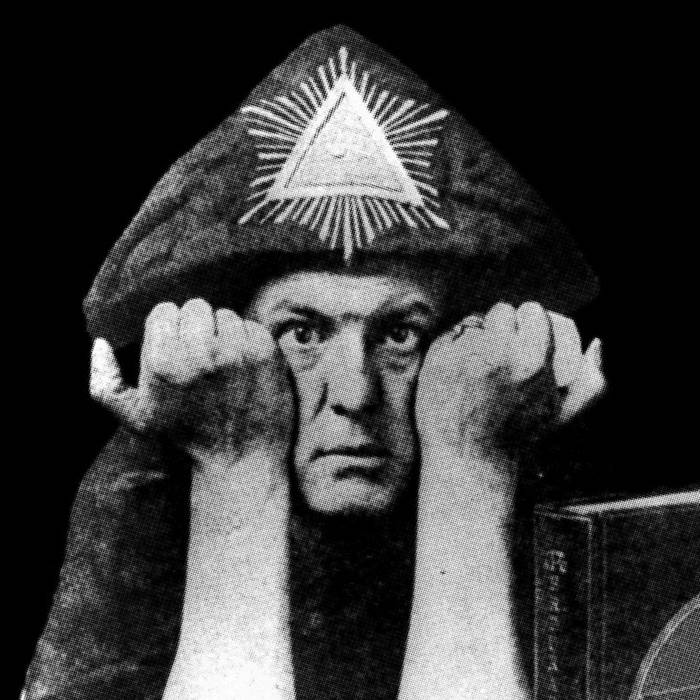 described in passing as 'the debut album from the mysterious occult-inspired project that combines electronic music with sinister atmospheric rock instrumentation and ethereal vocals' – this is Antarctica based Lapis Exilis who I suspect we've mentioned in passing previously. New set just heading out entitled 'Hexagram' features seven tracks that glower with post-apocalyptic disquiet, particularly attracting our lobes the dead heading 80's vintage of the coolly gloomed beauty that is 'run away' whose spectral detailing and push pulling gear changing had us imagining a somewhat frost toned magisterial Church shimmied up to a youthful Mission. Better still, the hypno seducing ice carved atmospherics forming around 'cold light' sculpture a beautifully bruised forlorn that dips between the silent sonic shadows that draw together the worlds of Porcupine Tree and Edward Ka-Spel. https://lapisexilis.bandcamp.com/album/hexagram 
a break …..
the Johnson Brothers …..
stuff ….
http://www.bbc.co.uk/programmes/b09bx9fn  
http://www.bbc.co.uk/programmes/p05l10qv
http://www.bbc.co.uk/programmes/p05kt53s
http://www.bbc.co.uk/programmes/b09cvrbf
The fog
The magic cottage
https://www.blubrry.com/radio_mutation/28450440/rock-roll-rampage-262-halloween?sbe=1  
https://www.blubrry.com/radio_mutation/28413727/garagepunk-surfcast-37/  
https://www.blubrry.com/radio_mutation/28368560/record-roulette-club-make-ready-my-grave/  
https://www.blubrry.com/radio_mutation/28262545/big-enchilada-113-2017-spooktacular/  
https://www.blubrry.com/radio_mutation/28497237/cutxcut-ep-1-mo-eyes-mo-problems?sbe=1  
https://www.blubrry.com/radio_mutation/28501322/retro-obscuro-34-trick-or-treat?sbe=1  
https://soundcloud.com/finderskeepersrecords/finders-keepers-radio-halloween-special
https://gimletmedia.com/episode/104-case-phantom-caller/
https://play.radiopublic.com/within-the-wires-60MEy8/ep/s1!2d125b389cb54d4bd92bd4f11b02ef462fad4681
http://www.nightvalepresents.com/aliceisntdead/
https://www.mixcloud.com/Ambient_Epicuros/do-androids-dream-of-electric-nightmares-halloween-set-for-artificial-intelligence /
interlude …. Screaming jay Hawkins, the daringers, the naturals, johnny fever, rod willis, fran Allison ….
Screaming jay Hawkins ….
The daringers ….
The naturals …
Johnny fever ….
Rod willis …..
Fran Allison ….
something wicked walk this way, from Roseburg, Oregon as it happens, this be M(69)n with a three track offering ominously titled 'Themes For Imagined Horror Film I & II'. We say ominously with good reason because I swear this blighter is attempting to suck all light away each and every time its reared its darkly macabre persona into our listening space. This is abandoned stuff, edgy, paranoiac and etched with a gloom that we here have rarely heard gouged better since the last appearance to these pages of the Revenant Sea. A positive chamber of dark delights drawing forth manifestations from beyond the veil to forge a sinister séance with ტრენინგი' particularly infected with a dread forming disquiet that's liable to turn to a deathly frost everything it touches. Consider yourselves well and truly warned, approach with watchful caution. https://m69n.bandcamp.com/album/themes-for-imagined-horror-film-i-ii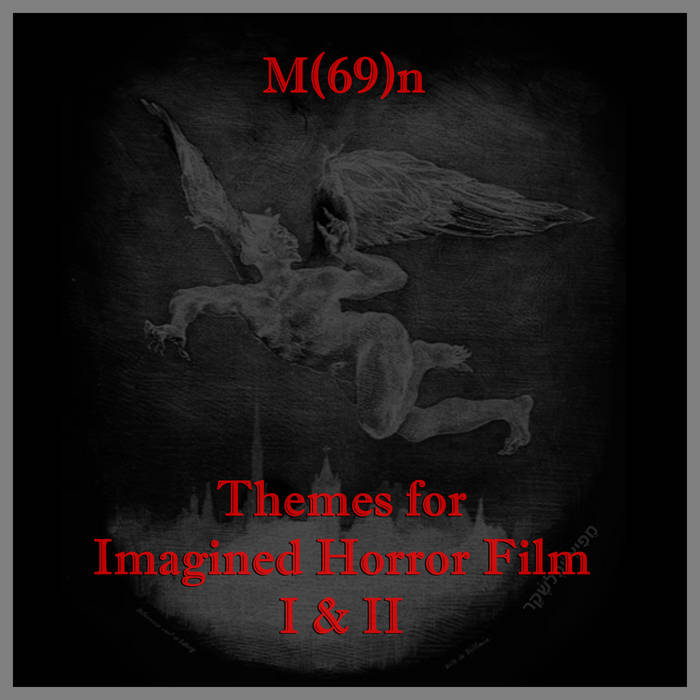 another gathering of ghoulish folk, this time featuring a tip top spikily spooked roster of both familiar and not so familiar punk veterans and new kids on the block. This freakish punk-a-hula gathering features the likes of 999, Anti Nowhere League, the Members, Sylvain Sylvain, UK Subs and the Vibrators pogoing amid the grooves of this spiky 27-track set incidentally going by the name 'Punk Rock Halloween – Loud, Fast & Scary', but be honest, what you really want to hear is something bad assed, deviant and a tad discordant – hello the Dwarves who feature here with, by their standards, the quite tamed and playfully popified glam punk pout of 'Devil's level'. Among the prize picks here, Walter Lure's furious feline fancy 'black cat woman' all scowled in more struts and some of the most incendiary giddy up punk-a-billy howling swing this side of a Cramps platter. Then there's some neck throttling boog-a-loo from the speed freakin' cowpunk paint bomb served up by Gutermouth by way of 'ain't life a bitch' while JFA get into the spooky spirit of Halloween with the slash punk pyrotechnics of the shock treated 'from the neck up', its brief passing nodding to the DK's. while elsewhere we must admit to having something of a soft spot for the crooning cool of the suavely edgy pin your ears back 60's dark chic of the Independents' 'Isabella' – kinda had us fondly recalling Vanian's extra curricula work with the Phantom Chords, while the adolescents do a seriously well-heeled and wayward take on the much missed Black Halos with the rabid 'black kiss'. https://punkrockhalloween.bandcamp.com/album/punk-rock-halloween-loud-fast-scary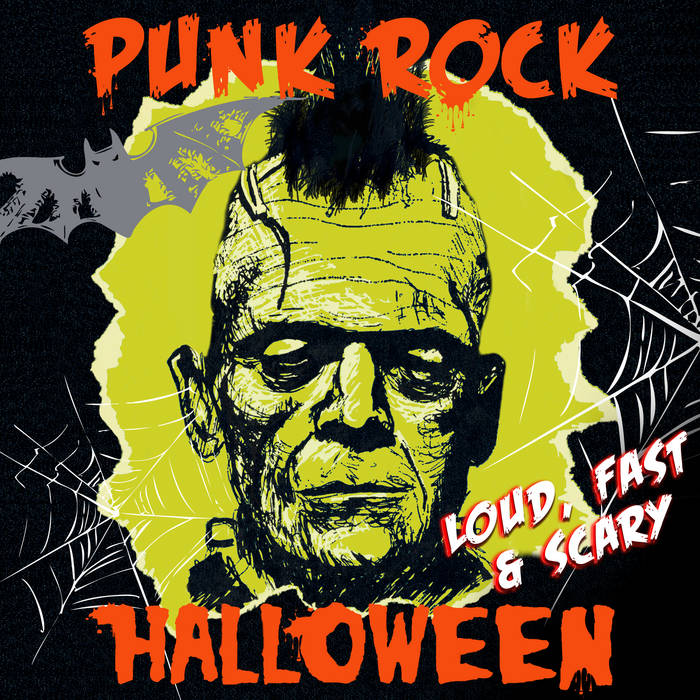 some nifty ghoulish garage groove from the ExBats, a duo of digital tracks pulled from an incoming Burger happening 'I got the hots for Charlie Watts', this is 'I'm a witch' backed with 'kill yr boyfriends', the former a scuzzily snarling femme fatale slab of hip hugging hula freefalling into the kind of prowling scuffed punk terrains once occupied by the esteemed Estrus sound house, one I suspect for the Mr Airplane Man lovers among you. The latter over on the flip tenaciously displaying classic nods to the speedball punk pop of the Ramones rewired onto the impish teen angst cauldron of the Shangri-La's. https://theexbats.bandcamp.com/album/im-a-witch-kill-yr-boyfriend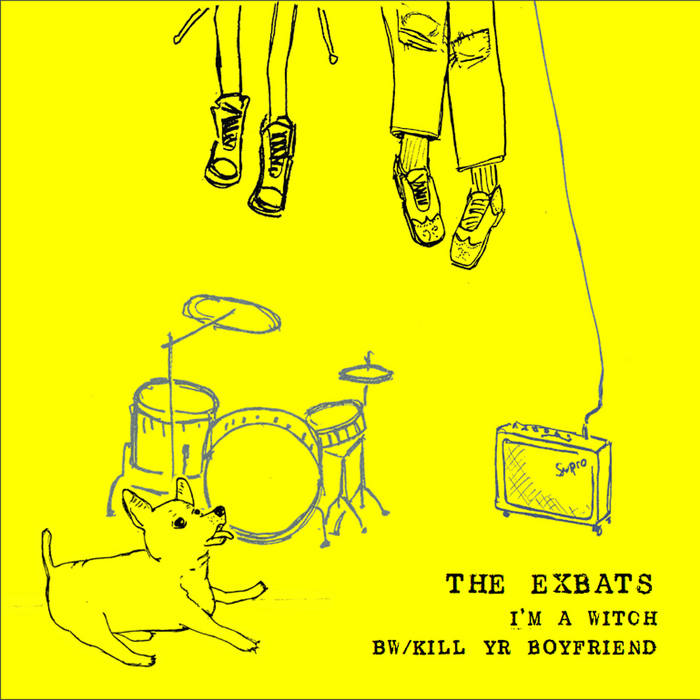 Another killer compilation I'm afraid, this be 'Halloween Garage blues' which frankly just does and delivers what it says on the tin lid, twenty-two bad assed nuggets from the shadowy underside of pop that features a host of familiar names such as Iggy, Arthur Brown, MC5 and the Pink Fairies. It's the latter mentioned we stray the curious ear upon for 'lone wolf' is dirty, damaged and delinquent, a punch you out slab of abrasive rock a hula. Somewhere else the Coffin Daggers serve up the kookily terror twanged 'kreepy krawl' into the bargain gouging hints of the Cramps relocated to 1313 Mockingbird Lane. Typically cool the Fuzztones spike the grooves with the cut loose rabid and wanton 'bad news travels fast' while for those of you preferring your sounds smoked in oodles of classically vintage blues might well do yourselves a favour to check in at 'hank the ripper' by Harvey Mandel, quite damn dandy if you ask me. New York Doll-er Sylvain Sylvain cuts up slick sleazy shadows with the 'rocket into outer space' – seriously wasted stuff, though all said our personal faves of the set are the panic attacking seductive strut swings howling through 'she's cast a spell on me' by Eric Gates and Geno, very classic era Gene Vincent and the Blue Caps and Mike Pinara's darkly weaved deathly dragster growled 'wolfman vs. Aztec mummy'. https://halloweengarageblues.bandcamp.com/album/halloween-garage-blues
a break …..
Cab Calloway …..
Heading out of the Scumbag sound house, another nifty gathering of b-movie spook-a-hula rammed with a flavouring of seasonal favourites, 15 in total, the set entitled 'New Wave Halloween' opening with the disturbingly infectious 'time warp' culled from the long running mutant musical 'the Rocky Horror Show'. Elsewhere there's 'devil in my car' from the days when the B-52's could easily lay claim to being the zaniest band in planet pop, blending sci-fi and kooky with hooks so addictive they formed rashes on the wax they were pressed on. No Halloween party is complete without a spot of the Munsters, just as well the Comateens serve up their take on the legendary theme tailoring it into a nifty slab of kooky ska punk. Also featured here six tracks titled 'Halloween' – now it's a given that we've always had a soft spot for the Banshees tune of the same name, fitting perfectly upon the grooves of their finest moment 'ju-ju', amid the macabre peek a boo child like mosaics dark deeds conspire with the short stabbing slashing riffs and Siouxsie's caterwauling vocals fusing like some Poe-esque torture tool. Sonic Youth's take on the seasonal frivolities are etched with an ice cold chill whose primitive prowl scratches seedily and darkly with an unravelling sun light sucking choking menace. Head along a little and Mudhoney's superb cover from their legendary Sub Pop split 7 lurks. Would I be right in saying that 'halloween' was the Dead Kennedy's finest moment – discuss, at once wild, discordant, manic and potently threatening in so much you fear it'll rip from the grooves and throttle the crap out of you. Up next, legendary horror punks Misfits whose version of 'Halloween' I'm minded to say always had me much recalling of a very youthful Damned while best moment of the set by our reckoning is a rarely heard morsel from the creative workbench of Dave Edmunds' by the name 'the creature from the black lagoon'. https://scumbagproductions.bandcamp.com/album/new-wave-halloween
curio interlude – here's Ted Cassidy in his famous 'Lurch' guise – see classic 60's Addams Family ……
… so we don't get accused of favouritism here's the Munsters' …….
Okay pushed as we are for time, we've sadly only had a chance to briefly check in on this 'un, though what we've heard has pricked our ears aplenty. This is 'silver alert', a full length set from the Amphibious Man, a five-piece hailing from Colorado, Boulder to be a little more precise. These dudes do a neat line in 60's styled surf toned woozy psych pop of the type that you might expect to frequent out of the Moon Glyph imprint with opening cut with the shadowy mysterio 'chad skull collection', the sets opener, teasingly veering into sonic spaces once upon a time occupied by a very youthful Woods albeit shimmered and touched by the guiding hand of Joe Meek. However, the track that has had us much adoring is 'spiders of the purple mage' – a creepily tip toeing lost garage soul that sounds as though it's fallen from one of those essential Pebbles vault digs, something that ought to appeal equally to fans of both Shadowy Men on a Shadowy Planet and the worryingly quiet of late the blue giant zeta puppies. https://theamphibiousman.bandcamp.com/album/silver-alert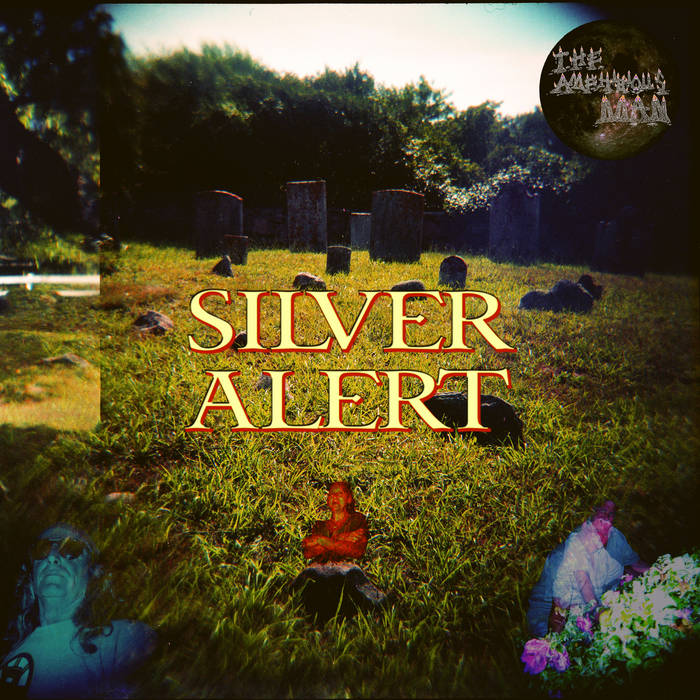 Ah, 'Dark Shadows 3 – trilogy' – again another compilation best described as being festooned in all manner of terror techno and horrorphonic Hi-NRG or whatever new generic mutation you young folk prefer to call it these days, I'll admit not quite on our radar and perhaps a little saccharine for our liking, yet that said us being ever resourceful did manage to find a track or two to keep our interests piqued, say for instance Al Storm's quite furiously workout 'VooDoo' which had us much minded of those head melting breezeblock sessions cobbled together by Ms Hobbs back in the days when Radio 1 had a degree of credibility and something that had us of a mind to re-acquaint our listening lobes with the work of Jeff Mills. While we ought to mention Eufeion's 'The Witch' not least because aside being the least 'Witchy' sounding track we've ever heard, is at least blessed with a euphorically radiant fanfaring motif all the way through which ought to ensure the delivery of club land shock treatment each and every time it hits the floor. https://darkshadows.bandcamp.com/album/dark-shadows-3-trilogy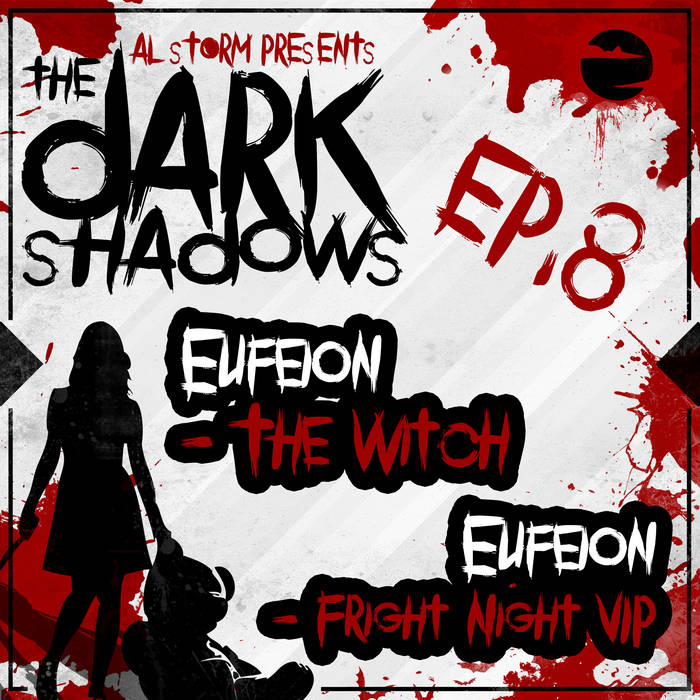 a break …..
landscape ….
I don't mind admitting that there are still tears a rolling at missing out on this. Alas long since sold out of its limited cassette pressing, copies pretty much disappearing off the racks before the recent Cassette Store Day frivolities were in full swing. Mentioned in previous dispatches – somewhere here in fact https://marklosingtoday.wordpress.com/2017/10/14/wiitches-halloween-brew/ – this is Burning Witches' Halloween gathering. A frankly faultless 19 strong gathering for a sonic séance of vintage electronic class and something which ought by rights, to be on the radar of those among you subscribing at one time or another, to the sound houses of both Polytechnic Youth and the Weird imprint of NY. As ever, we are dogged by time constraints, so apologies to those that we overlook on this occasion, fear not as I suspect you will get your well-deserved moment in the sun in future missives. So, without further ado, first up on the inspection table Joel Grind's 'a face in the fog' sumptuously fuses a curious shadow falling brooding that manages to craft a hybrid sound from both Carpenter and Howarth's 'escape from New York' to flavour it in the lightness of touch by Harold Faltermayer. Repeated viewing's 'dawn' is sumptuously time locked in an austere futuristic aura that owes much to a mark 1 Human League, pulsing waves of AI choral consciousness weaved delicately around a spectral webbing whose initial darkening fractures to radiate to the sonic tongue of Vangelis. Ascending a sound trajectory more in tune with the much admired Polypores, burning tapes' serve up the brooding wasteland of machine world surveillance courtesy of the future visions foretold by 'kiva'. Talking of polypores, did we imagine it, or did we indeed read somewhere that this next chap appeared alongside the polypore one for a recent live event, anyway Thomas Ragdale features here in his own right with the tearfully enigmatic and majestic end game that is 'credo' into the bargain crafting something that sounds like a post-apocalyptic scene of landscapes surrendering beneath the nuclear melt of fire scorched atomic skies, incidentally very serene and dreamy. Chilling cold war stillness or so you might think on initially encountering Deathcourt in Silicon Valley's 'leather death', but give it time, because as though trying to acclimatise itself to its surroundings, this hushed orbital herald emerges from the lunar shadows softly spreading and extending its spectral beauty before slipping back into the darkness and gone. Wonderfully juxtaposed between the classicist spheres of pure kosmische and a vintage VHS 80's sound palette, Ian Alex Mac's 'the homecoming' sublimely sling shots its way past the usual 'stranger things' attractions in favour of something more mercurial that's caressed in the unassumingly sublime. Sounding as though they've sneaked in for a peak in at the inner sanctum of villa9 studio, all of them witches' 'return of the witches' sumptuously relocates Carpenter and Howarth's 'Halloween III' soundtrack into the macabrely murmured underworld of a lost Fulci creeper while certainly imbibed with the spooky spirit of the season, we here must admit something of a growing affection for Espectrostatic's kooky 'The Doom That Came To Marble Town', both playful and sinister, it's kissed with a peek-a-boo graveyard swing that if anything owes much to Raymond Scott's powerhouse motifs. Those of you having tuned into Horror Sounds clearly perfect outing from Art of the Memory Palace last year, might do well to seek out Moon Gangs 'dressed in red', a wide screen hypno-grooved dream draped visitation whose mesmeric mosaics induce an oddly chill effected trip toning as though you'd foolishly super glued your head to the pulsing underside of a resting alien flying saucer. If you are the type that shivers to every creek, simply paralysed with fear as your hearing magnifies to hone in on every groan and yawn your surroundings make as they fall to slumber, then I'd  be inclined to skip hurriedly past Die Hexen's aptly titled 'haunt' for in its chilling four minute visitation all manner of deathly manifestations delight in the still of the night, a distant cousin of Numan's 'Asylum' with the psychological fear factor notched several levels, it devilishly stirs and prowls to patrol a netherworld caught for eternity between the living and the dead.  Essential in a word. https://burningallwitches.bandcamp.com/album/witches-halloween-brew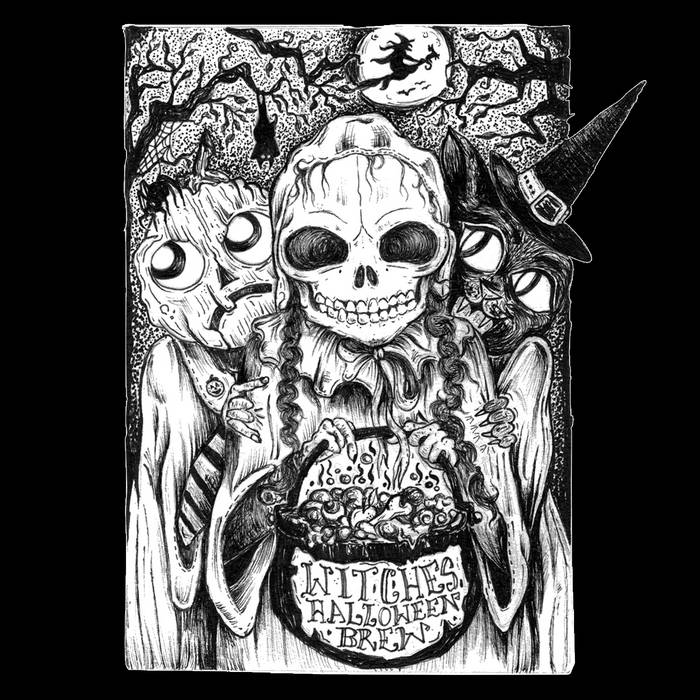 Strictly speaking this 'un, you will have noticed, escaped out into the wiles this time last year, however caught our lobes and what the hell, we here felt deserving of a wee mention not least because it's pressed up on limited quantities of red and clear / yellow vinyl and the blighter is quite nifty. A healthy dollop of seesawing psychobilly bop, between you and me it sounds like a devilish séance gathering together folk from Lupen Crook, the Murder City Devils and an all-star crew assembled from the roster of the much-missed Sartorial imprint headed up from the front by a suitably dishevelled Tom Waits. Anyhow, this is Autopsies and 'a memoir from the morgue' – just two cuts on the preview player, both notching up a skin tingling electricity that literally shocks to the touch and arrives sharply cut with shanties that weave a sinister shadowy aura as on opener 'autopsy'. 'roswell' in truth our favoured cut, is cooled with a primitive cowpunk gouging that almost had us of a mind to go rooting out Jello Biafra's superb shimmy with Mojo Nixon 'prairie home invasion' – one for the gallon drunk admirers among you i shouldn't wonder, though that'll be gallon drunk hurtling down the tracks at pace steaming in a 100mph. https://killjoyrecords.bandcamp.com/album/autopsies-a-memoir-from-the-morgue-kill-016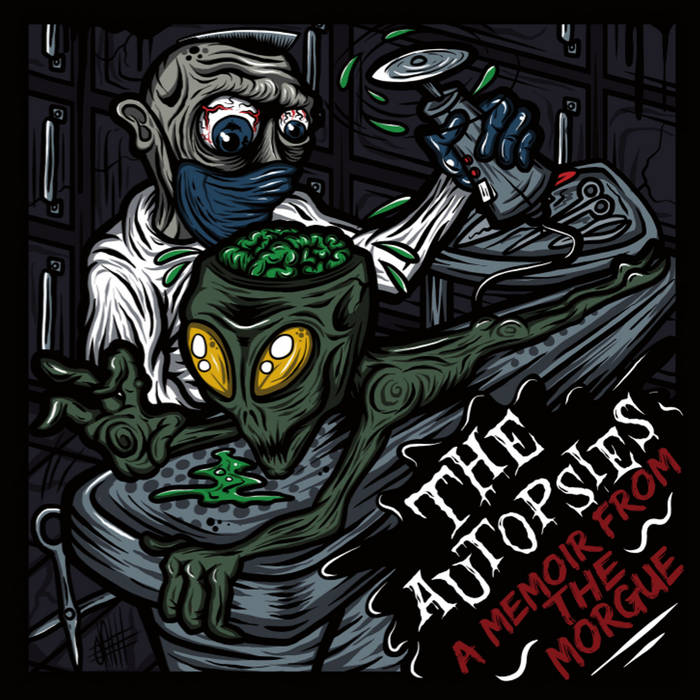 guess we better flavour this with a back story, so here goes … 'a society of VAMPIRES with a thirst for bad guys, transform a young Nun. When they learn from the new recruit that the 1981 International Gathering of Priests is coming to town, a FEAST is planned on the most corrupt and SINFUL!'. This is 'the orgy of vampires – OST' by Terrortron – better known to kith n' kin as Anders Manga, a set which incidentally should you so want it, and you will, is available as a limited 300 wax pressing of which only, at the last count, 51 copies were still remaining. As ever minded of the time constraints that hinder us, a painfully brief recommendation of this finely crafted outing would go something along the lines of – impeccably versed in both the legendary sonic toning of Hammer Horror films and invested with an electronic palette kissed with a vintage of the would be VHS day from which this purports to belong, Terrortron fuses a dystopian symphony hinted of Carpenter mosaics that glooms and glowers with mystery, mystique and a macabre murmuring that's frosted in a futuristic austere which prowls the shadowy apertures between dream and nightmare, our favourite moment being the very Goblin meets Fabio Frizzi dark seduction that is 'night flight'. https://terrortron.bandcamp.com/album/orgy-of-the-vampires-original-soundtrack-recording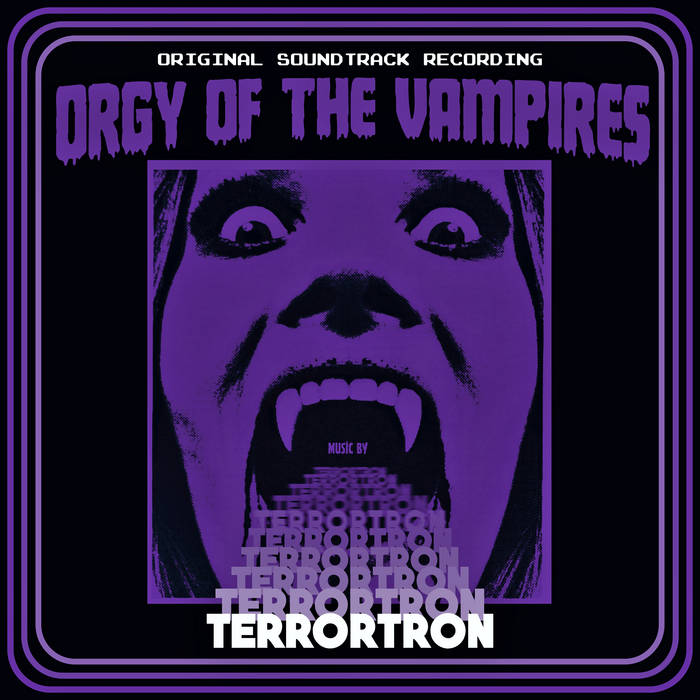 Ah… the Heartwood Institute (who as it happens pop up again a little later on) from a set entitled 'New Mind Emergence (artificial intelligence)' being sneaked out on the latex imprint, this 'un dreamily toned in dystopian visions of mech tech futures and coolly silvered in their trademark cold war surveillance sound palette that courts with an ominous bleak beauty that veers into the kind of retro – futuro parallel time lines as the equally admired Concretism.  https://latexrecords.bandcamp.com/track/the-heartwood-institute-home-computer-terminal    
interlude ….. steve king, kip tyler, the moontrekkers, the zanies, the deadly ones, the swanks, Lee Kristofferson, lord dent and his invaders, lavern baker, round robin, the brian sisters, louis Armstrong, eartha kitt ….
steve king ….
Kip tyler ….
The moontrekkers ….
The Zanies ….
The deadly ones ….
The swanks …
Lee Kristofferson ….
Lord dent and his invaders ….
LaVern Baker ….
Round robin ….
The brian sisters ….
Louis Armstrong ….
Eartha kitt ….
Be honest, we couldn't omit to mentioning a newly peeled set from the master of chill themes John Carpenter. Essentially reboots of his finest thematic moments, from the unearthly predatory prowl of the stalking horror slash classic 'Halloween' and the stilled chilling beauty of 'the Fog' to the star waltzing pomp of 'dark star' with its Hermann-esque tropes and the svelte crystalline 'Christine', Carpenter has sound tracked our nightmares, dreams and hopes over the course of some forty years or more, well worth the entrance fee alone, a retuning of Morricone's isolation chill that was 'the thing'. https://johncarpentermusic.bandcamp.com/album/anthology-movie-themes-1974-1998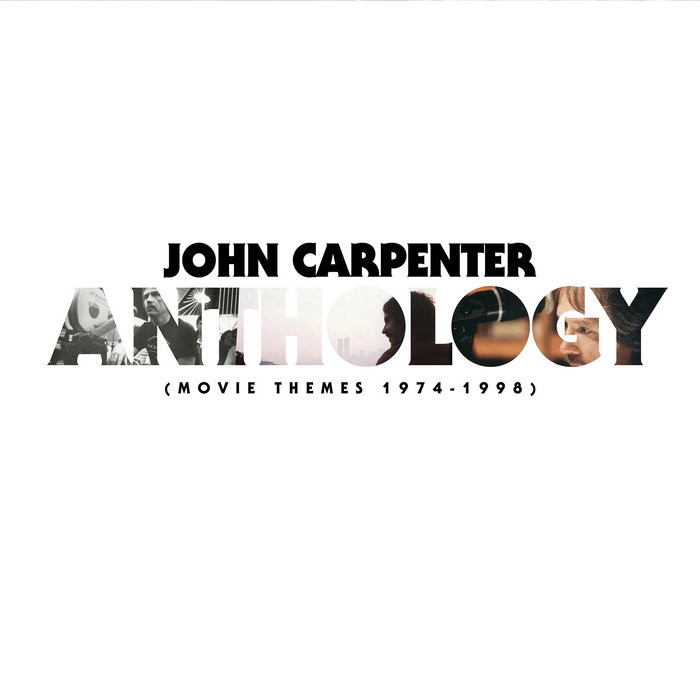 there's an album currently stalled at the polytechnic youth workshop awaiting release, for now, 'witch phase four' rises through the fog to disturb your waking hours. Mentioned in passing a little while back when we were thrust into dark delirium by the parting 14 minute opus 'the legend of Hell House' – see https://marklosingtoday.wordpress.com/2017/10/11/the-heartwood-institute-9/ – the Heartwood Institute gently guides you by the hand into a psychological terror world where nightmares and dreams fuse, dissipate and dissolve to the playfully sinister sound palette of distant long forgotten / imagined horror themes orphaned and in search of new skins to scare. What works here is the Heartwood's flair for isolating the listener from the outside world and dropping you deep in a well of senses cheating trickery, the sounds cold and detached disfigure and shape shifti to cast looming shadows of disturbia and paranoia, a portal to an underworld where legends, ghost stories and folklore are very much a reality that reference wise serves as a superbly supernatural playmate for the Unseen's immaculately macabre 'the Goatman' soundtrack. https://theheartwoodinstitute.bandcamp.com/album/witch-phase-four
…. end groove …..
… the return of the end groove ….